You've never sent files this fast
Send any size file, right from your desktop
Save time, send directly
Transfer in just one step. No need to upload and download separately.
No size limits. None.
99TB? Game on. Blip works for files of unlimited size.
Keep your progress, whatever happens
Blip resumes after network interruption, drives being unplugged, full disks... you name it
No computer? No problem
Mobile apps let you transfer files on the go—fast!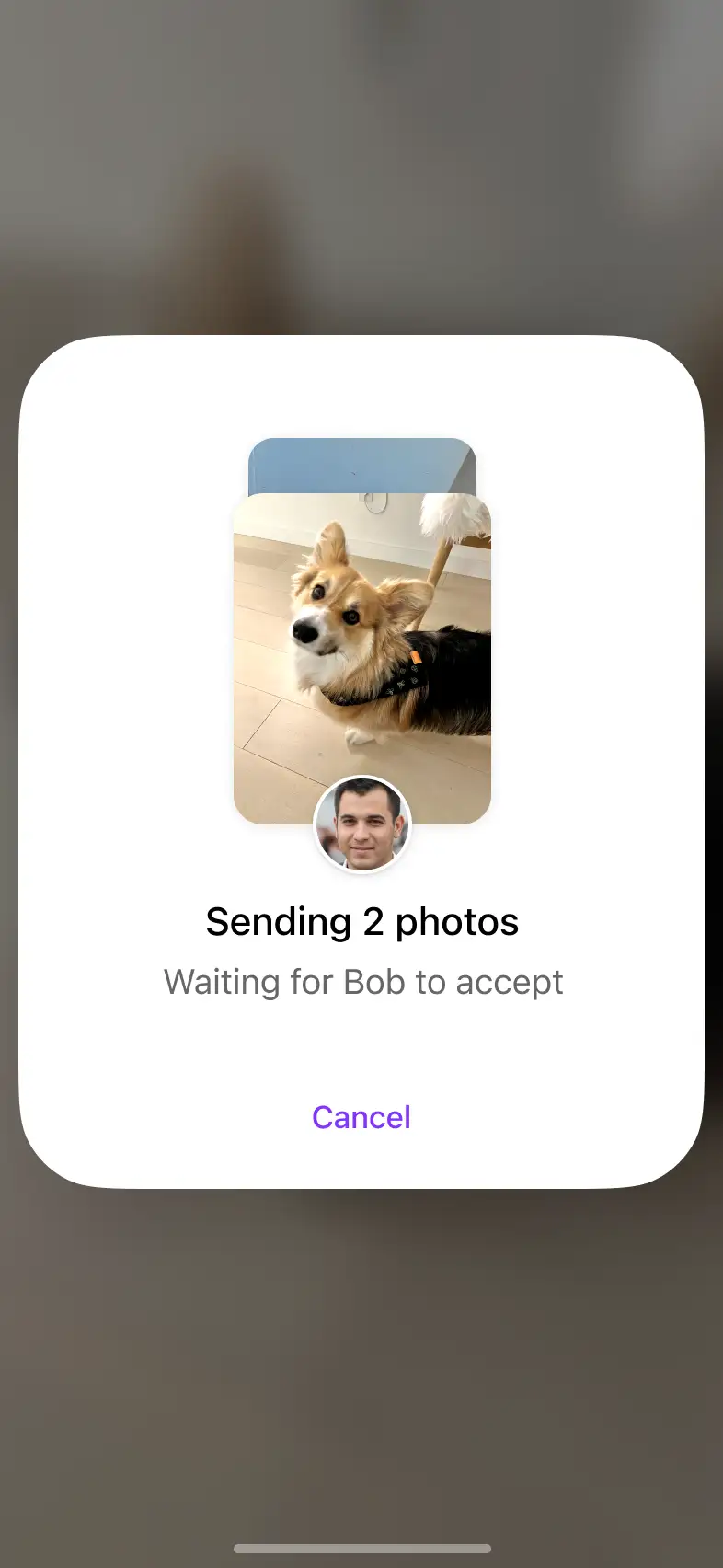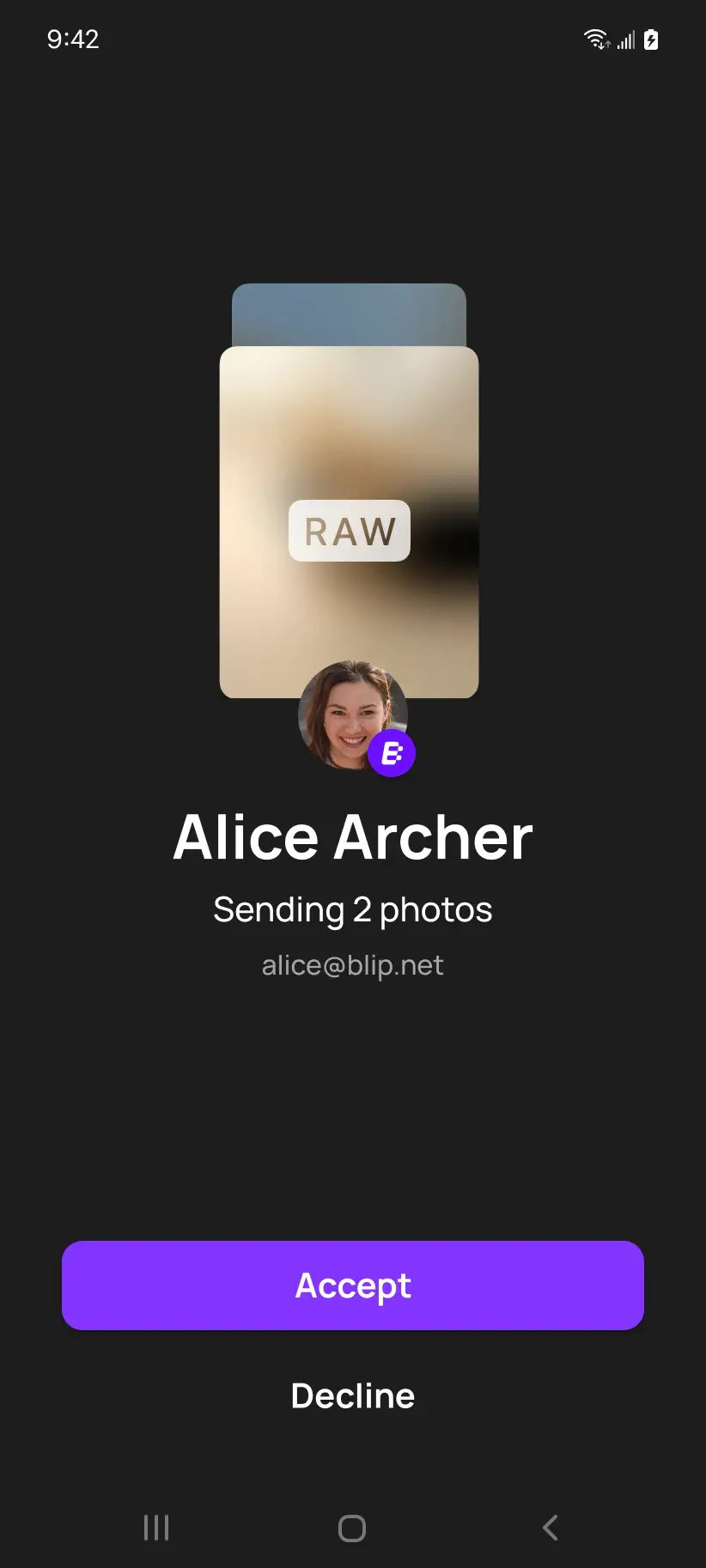 Also included
Features you'd expect (and more!)
Send folders
No zipping required
Send in full quality
No blurry photos and videos
Lightweight native apps
Won't drain your battery
LAN direct connect
Blazing fast between your devices
Send to your devices nearby
Like AirDrop, but on any device
Private sharing
Send without insecure web links
Send across the world
To anyone, wherever they are
Hand crafted
We sweat the details
Get started with Blip today
Yes! Put that credit card away.
It's completely free to use while we continue to roll out Blip. Going forward, we want to keep Blip free for personal use. We may introduce paid plans for commercial use or special features.
Absolutely not, don't be silly ;-)
Really fast. The Blip high-speed network supports multi-gigabit speeds, even over long distances where other services slow down.
Because there are no separate "upload" and "download" steps, sending with Blip can be at least twice as fast as many other services, because the recipient will start receiving right away rather than having to wait for you to finish uploading.
Now, Blip might seem like magic, but it can't break the laws of physics! Performance will be affected by the upload speed of the sender's internet plan and the download speed of the recipient's internet plan.
We built "LAN direct connect" into Blip to boost speeds when both devices are connected to the same network, e.g. between devices in the same building. These transfers will be unconstrained by your internet plan.
Blip transfers files directly to the other person, so it's way (way) faster than waiting for files to upload and then be downloaded from file sharing sites.
And unlike file sharing sites, with Blip there are no insecure links to your files floating around.
Read more info about Blip as an alternative to WeTransfer.
Like the big guys, Blip squeezes high performance from your network connection, but is also simple and straightforward.
It's easy to download and set up Blip by yourself. You don't need to "talk to sales", set up special servers, or pay a $10,000 minimum!
You can be sending files with Blip, for free, in under a minute.
Read more info about Blip as an alternative to Aspera.
Blip doesn't store your files in the cloud. This means you won't run into space limitations, and can organize your files however you like. You don't have to keep files in a special folder to be able to share them.
And unlike cloud storage, Blip is very external drive friendly—in fact, it's designed for them.
Read more info about Blip as an alternative to Dropbox.
Apple's "AirDrop" and Google's "Nearby Share" can be really handy. However they have some important limitations: they aren't compatible with each other, and require devices to be physically nearby. They are also unreliable when transferring very large files, and will often lose your progress.
Blip doesn't need devices to be nearby, so it's much more reliable. Blip works wherever your internet connected devices are in the world, and works regardless of what kind of device you own. You can transfer from Android to Mac, Windows to iPhone, and much more.
No, because Blip doesn't upload your files to the web! Web links can be slow, insecure, and hard to keep track of.
Instead, with Blip you send directly to other Blip users in real-time.
Blip is designed with security in mind. It doesn't use insecure web links. The things you share are sent directly to the person you choose, without being uploaded to a website somewhere.
Files you send are encrypted in transit, to protect from nosy neighbours.
Yes! Unlike many other services, Blip can send Final Cut Pro .fcpbundle files without needing to zip them first.
.fcpbundle files are technically folders, and Blip fully preserves folder structures and any links within.
And of course, Blip works regardless of the tool you use, be it Final Cut Pro, Adobe Premiere, or something else entirely.